The healthiest saunas on the market bring the benefits of all modern sauna types without any of the disadvantages.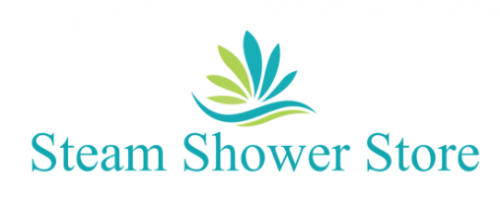 United Kingdom - July 18, 2019 / / —
Morecamabe, UK. Thursday 18th July: Steam Shower Store is thrilled to announce that the new range of full spectrum Vidalux saunas, which utilise the patented 'Complete Heat' technology are now available for order.
Industry-Changing Technologies To Promote Even Greater Health Benefits
Vidalux is one of the most reputable names in shower and spa manufacturing, and the newly developed range of full spectrum saunas truly raises the bar of expectation surrounding the field of home saunas. The patented "Complete Heat' technologies utilise a hybrid of nano carbon panels and full spectrum heaters to offer a luxury experience with truly phenomenal ongoing results.
The new range of saunas utilise Near (0.075 – 1.5 microns), Mid (1.5 – 5.6 microns), and Far (5.6 – 15 microns) infrared signals to provide a range of health benefits. Through the use of Near infrared, users can see improvements to their cell health while also gaining anti-ageing properties and wound healing.
Mid infrared aids circulation and can reduce pain in a number of muscle related injuries while Far infrared can be used to reduce blood pressure and relax the body. Both signals are also capable of supporting weight loss journeys too.
With next-generation Zero-EMF panels providing an efficient sauna that's free from cold spots, as well as foot heaters, the units can also be used for Chromotherapy purposes. The Vidalux saunas are truly the healthiest on the market.
Exceptional Style Across A Highly Versatile Range
The Vidalux range is available in one-person, two-person, and three-person options while the use of a curved glass design gives users a wide range of solutions regarding appearances and size. The wooden exteriors create a luxury vibe that are perfect for the modern home and could easily be incorporated into commercial settings.
Vidalux is a brand synonymous with style and luxury, which is evident across the range of full spectrum saunas. Aside from the stunning look of the wood and glass, the units incorporate luxury features including an advanced media entertainment system and a soft touchpad control system. The truly beautiful and practical booths truly are incredible.
Steam Shower Store stocks every product in the new range, offering fast deliveries and simple installations that allow you to start enjoying the many, many health benefits right away. Meanwhile, friendly and supportive agents, as well as manufacturer guarantees, enable you to purchase with confidence and peace of mind.
For the best home saunas on the market – in terms of comfort, appearance, and (crucially) performance- the Vidalux range is the only solution any modern homeowner could ever need.
More information is available from Steam Shower Store's website steamshowerstore.co.uk. For any press enquiries, please contact Sam Mitchel, you contact them by email at sales@steamshowerstore.co.uk or by telephone on 0800 002 9582. Alternatively, you can write directly to Steam Shower Store, Euston Road, Morecambe, Lancashire, LA4 5LQ
Contact Info:
Name: Sam Mitchel
Email: Send Email
Organization: Steam Shower Store
Address: Steam Shower Store, Euston Road, Morecambe, Lancashire, LA4 5LQ
Phone: 0800 002 9582
Website: http://steamshowerstore.co.uk
Source:
Release ID: 88898173