Diplomatic relations between the Czech Republic and Vietnam were founded on February 2, 1950. In order to highlight the relationship between the two countries, Embassy of the Czech Republic in Hanoi was established in 1954, and Vietnam opened its Embassy in Prague one year later.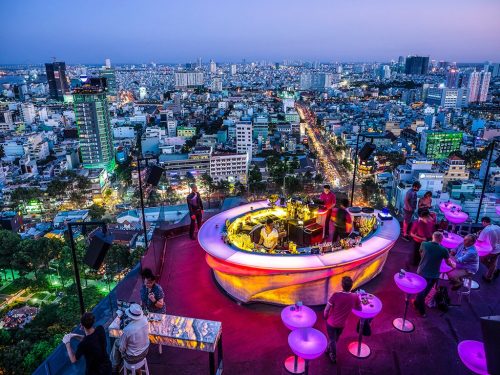 September 9, 2017 / / —
In 2010, the two nations considered each other as important markets with the goal to achieve US$1 billion in a bilateral trade later on. At the time of 2015, Vietnamese imported from the Czech Republic were industrial goods, precision technology, petrochemical equipment as well as energy. Czech imported from Vietnam included seafood, farm product like tea, coffee, and pepper. These events have encouraged the interaction between the citizens of both countries. As a result, the number of travelers coming from the Czech Republic to Vietnam has increased recently, and vice versa.
However, travelers have to prepare many things in order to get into Vietnam, and one of them is the Vietnam visa. That is why in an attempt of the Vietnamese government to ease the process of getting visa for foreigners, a new type of visa called Vietnam visa on arrival was introduced.
Visa on arrival or known as VOA is a kind of visa that is created to help people living far from the Vietnam Embassy or in countries without Embassy of Vietnam obtain a visa to Vietnam in a convenient way. In the past, there was only one option for Czech residents to get the permission to enter Vietnam that is to apply for Vietnam visa at the embassy. Nevertheless, with the availability of VOA, travelers can skip all the hassle and complicated process to obtain their visa at the Embassy of Vietnam.
Once visitors from the Czech Republic opt against requesting visa at the Embassy and decide to go for Vietnam VOA, they can take advantage of its benefits such as:
• There is no need for them to send their original passport away.
• The entire process is done online.
• It only takes applicants a short time to submit a visa on arrival online. Everything they need the is a computer connected to the Internet.
• This visa type is extremely convenient for those who are currently residing far away from Vietnam Embassies.
• Travelers do not have to work directly with the Immigration Department.
Moreover, people now can get Vietnam visa by online portal without the need of going to the embassy. They can apply through Green Visa Vietnam Website which is a legit registered firm that helps people get visa with 24/7 support.
This is considered to be one of the fastest and least expensive methods to acquire Vietnam visa. All Czech people need to do is to complete an "Visa Application Form", receive their Approval Letter in two business days and pick up their visa at one of the three international airports in Vietnam including Hanoi airport, Ho Chi Minh City airport, and Da Nang airport.
On the other hand, if Czech travelers still insist on sticking with the traditional way which is to get Vietnam visa at the Embassy, the information below may be some help for them.
• Address: Plzenská 214, Praha 5, 150 00 - Czech Republic
• Telephone: (420) 257 211 540 - Consular: 224 922 074
• Fax: (420) 257 211 792 - Consular: 224 916 488
• Email: dsqvietnamcz@yahoo.com
• Office Hours 08.00 - 17.00 /Mo-Fri/
• Website: www.vietnamembassy-czech.org
For requesting online visa, people can visit www.greenvisa.io official site. Additionally, if you need more information of other kinds of Vietnam visa and legal guidances of them, you can check this site of Greenvisa here.
Contact Info:
Name: William S. Looney
Email: support@greenvisa.io
Organization: Green Travel Universal CO., LTD.
Phone: +18882381966
Source URL: https://marketersmedia.com/czech-citizens-can-now-either-choose-to-apply-for-vietnam-visa-on-arrival-or-visa-at-the-embassy/237672
For more information, please visit https://greenvisa.io
Source:
Release ID: 237672